to Rhonda's Refits, also home to over 300 Outback Books and Aussie DVD's



Monday-Friday 9am-5:30pm with 6pm on Thursdays
Saturday 9am-3pm
Sunday 10am-2pm

Closed Public Holidays


We are OPEN for business -with care. See below.

Check for a firm price if you wish as prices are changing too often because of worldwide issues.

You can phone in an order, tell us to post or pick up, pay over the phone and we will either bring out to your car or post to you

OR you are welcome in store


ADDRESS: 100 Taylor Street ie Cnr Taylor & Holberton Streets. Heaps of off street FREE parking behind the shop.

PHONE: Telephone number 0429 020 515
Landline 07 46 3 789 33




OUR RESPONSE TO COVID-19

To our valued Customers,

During this uncertain time as the situation regarding COVID-19 evolves, the health and well-being of our Staff and Customers is our top priority. We will continue to follow the advice of the relevant Government Departments to minimise the spread of the virus.

Business will be operating as per usual with the continuation of normal trading hours, mail orders etc. In additional to this we have increased our frequency of cleaning and sanitisation.

Please rest assured our Customers and Staff's health are our top priority, with this in mind, we would like to implement the following safety measures:

· If you are experiencing Cold/Flu symptoms and require any stock, please call us or send us an email or Facebook Message. We are more than happy to arrange delivery via Australia Post.
· If you are elderly or in the "High Risk" category and do not wish to attend the store in person, we can again assist over the phone, email or Facebook.
· If you have a general question and do not wish to attend in person please give us a call on 46378933 and we will be more than happy to assist.
· When is store please ensure to practice the Social Spacing requirements of 2m.

Should you have any questions or concerns please contact us.

Thank you for your continual support.

Jeff, Bente and Staff
Rhonda's Refits

_____________________________________

Look at these prices:(plus postage at cost)
We have many used OUTBACK MAGAZINES at $2 each. Great reading.

FLAGS OF MANY NATIONS AVAILABLE - Australia (including some state flags), NZ, UK, France, Germany, South Africa, China etc etc
Have a look at our Brigalow shirts that are on a factory special.
We have several styles of AKUBRA HATS that go up to size 64. The smallest size is 53cm.
Plenty of the white straw hats for $39

NEW ARIAT Mens Roper in roper or square toe, Ladies Roper or laceup, mens laceup
POSTED TO ANYWHERE IN AUSTRALIA $235 (In shop price of $215 plus $20 Australia Post bag)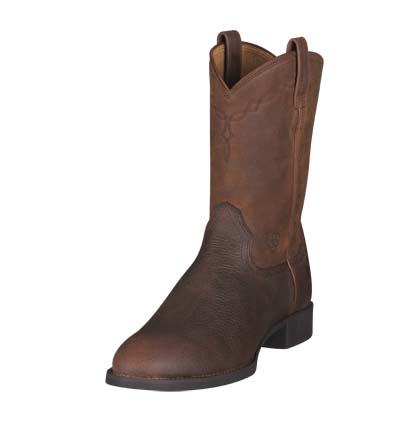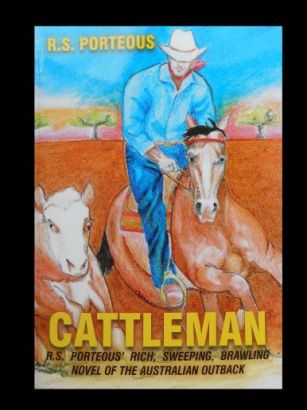 We can add a copy of CATTLEMAN by RS Porteous to your parcel for an extra $24.95 - no added postage. Great gift idea
---------------------------------------------------------------------------------------------------------------------------


NEW ITEM: Easy Oven - can cut gas/electricity used to cook the dishes by over 3/4.


See our EASY OVEN page
____________________________________________________________________


MAIL AND TELEPHONE ORDERS WELCOME

Over 700 pairs of new ARIAT boots for the whole family in stock. Current ARIAT factory special: Mens and womens Heritage Ropers or Laceups at $215


Rhonda's Refits now stock the famous Crow's Nest Soft drinks at Crow's Nest factory prices - $50 a carton of 24 ho t. You can mix the carton if you like. $2.50 a bottle cold. Most cordials at $14 eg Musk,Bubblegum, Lime, Portabello, Banana, Custard, Raspberry, Blue Lemonade, Double Sarsaparilla, Creaming Soda and more


Aussie Books for Aussie Kids - plenty of titles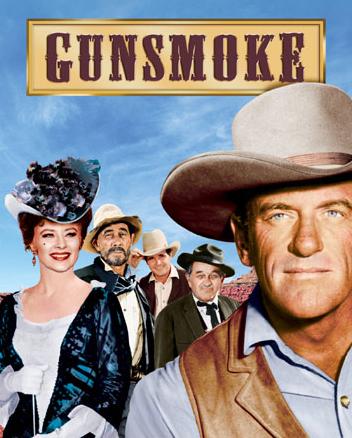 See our Western DVD's at the WESTERN MOVIES page.
Includes GUNSMOKE with James Arness

We can post them out to you.




We love local history and it was great that Beverley Brown popped in to tell us about the building we are now in. Beverley let us know that "Sussy built the shop - when there was a dirt road in front of it. Jim and Beverley Brown had the house as part of the shop until the end of 1964. We ran it as a mixed business...Brown's Corner Store, then a 4 Square store."

TIME FOR A NEW AKUBRA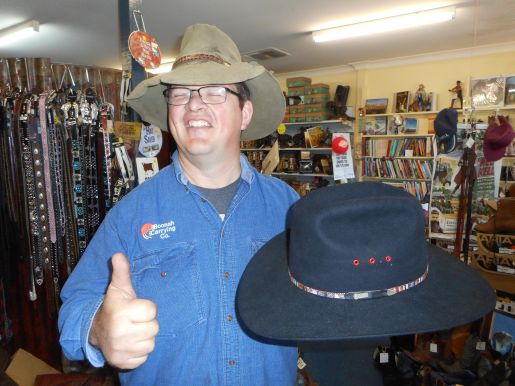 David Munchow called in to Rhonda's Refits recently. David's old Akubra needed replacement - mind you, it can tell a few tales. It has been driving in road trains across the outback and has been around Australia. The old Akubra's claim to fame is that it fell into the ocean at the very tip of Cape York! David tells me he was duty bound to save it. No doubt this next Akubra will also have a few tales to tell in the near future. Here's David with the old and the new.


NEWSFLASH 4th May 2015
We had the pleasure of having EDEN WILLANS in the store today.
Eden raised $5,804.50 and was Oakey Show Society's 2015 Miss Open
Fundraiser. This was the highest amount ever raised. Congratulations Eden.

NEWSFLASH: 8th Jan 2015
Elvis was in the building - Rhonda's Refits building that is.
On his way to Parkes for the annual Elvis Convention, JEFF HANCOX
was in looking for genuine USA clothing and found a great belt.


Good luck at Parkes Jeff.
April 2015: We have just heard that Jeff WON.
WOW! It was that Rhonda's Refit belt !





________________________________________________________________________________




available in store. Plenty to choose from.
From the mountains of Montana USA to the mountains of Toowoomba, Australia for you to peruse....or here on our website.


__________________________________________________________________________

OVER 1000 PAIRS OF BOOTS ON DISPLAY IN STORE

We import pre-worn boots, shirts and jeans from the USA, and stock new Ariat, Brigalow, Outback, Akubra, Montana Jewellery, flags from around the world, novelty number plates and more. It is a great mix of new and pre-worn western and country clothing and accessories for the whole family.

We keep a good range of Betty Boop, John Wayne, Ned Kelly, Eureka and Confederate gear.


Please email us at mailto:info@rhondasrefits.com or phone 07 46 3 789 33 for a postage/courier quote.

If you are looking for Aussie Books, please see http://www.outbackbooks.info Over 400 Aussie books now on this site. All are available to see at Rhondas Refits - and save on the postage.

Trading hours:
Monday to Friday 9am - 5:30pm, with 6pm on Thursdays
Saturday. 9am - 3pm
Sundays. The shop is open from 10am-2pm
Telephone 07 46 3 789 33

NEW ITEMS: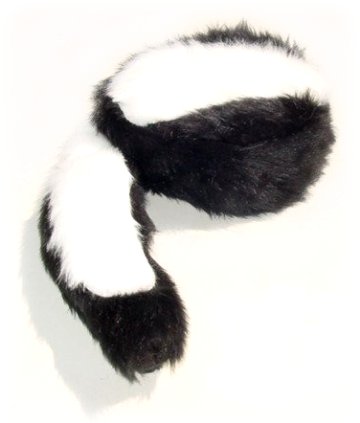 $35
Raccoon Skunk hat
or coon hat

See Davey Crocket in a raccoon hat http://www.youtube.com/watch?v=9THOTQPshyQ

BEST SELLER: 100 YEAR RAINFALL BOOK NOW AVAILABLE. 25 year Rainfall Register http://www.outbackbooks.info
NEW ITEM: Queensland flags See Flag page.

POPULAR ITEM: Green River farm knives, made in the USA. We have sold dozens of these so come in and see quality USA made knives.
____________________________________________________________________________________
__________________________________________________________________________________
One of the few Sundays we have been closed was on Sunday the 1st September 2013. One of our daughters married. But rest assured they were wearing their new and pre-worn western boots from Rhonda's Refits. As we are a family business and family work behind the counter, if you are making a special effort to join us on Sundays it is worth a phone call beforehand as we do have these occasional family gatherings where the inlaws and the outlaws get together.










__________________________________________________________________________________